Capitol Hill is one of Seattle's most vibrant neighborhoods. With a strong nightlife culture surrounded by fabulous music venues and fringe theaters, it's hard not to get immersed in the Capitol Hill experience. This neighborhood is perfect for the adventurous type, one who enjoys the foodie life, partnered with a love for the arts.
Restaurants and Bars
Poquitos
Monday-Sunday: 11am-2am
Happy Hours: 11am-6pm
Sat+Sun: 3-6pm
www.vivapoquitos.com
1000 E Pike St, Seattle, WA 98122
Authentic Mexican cuisine with a great Capitol Hill vibe. Located smack in the middle of the Hill's Pike/Pine corridor, Poquitos is a great spot to immerse yourself in everything that is "Capitol Hill". Some local favorite menu items include handmade tortillas rolled and pressed from fresh masa, guacamole made to order, and Mexico City-inspired tacos al pastor, and coastal ceviche. For the full menu, visit: www.vivapoquitos.com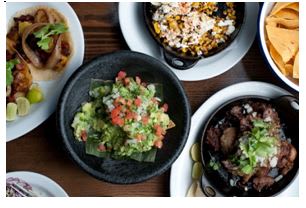 ---
Fogon Cocina Mexicana
Monday-Tuesday: 11am-11pm
Wednesday-Saturday: 11am-midnight
Sunday: 11am-11pm
www.fogonseattle.com
600 E Pine St, Seattle, WA 98122
Fogon Cocina Mexicana is home to one of the most popular happy hours Capitol Hill has to offer. They have a fabulous cocktail menu, with margaritas galore. Definitely take the time to stop on in for some great food and drink!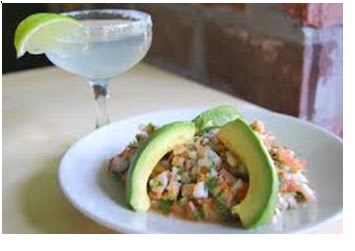 ---
Honey Hole
Sun-Th: 11am to midnight
Fri-Sat: 11am to 1am
Bar open 'til 2am every day
www.thehoneyhole.com
703 E Pike St, Seattle, WA 98122
Honey Hole is a great spot to grab a delicious sandwich. Eat in or take out. Some favorites include: "The Texas Tease" (In-house smoked all natural chick breast, pulled and smothered in their classic BBQ sauce, sautéed onions, and melted sharp cheddar on a demi baguette.) and the "Corleone" (Hand cut and house cured Painted Hills pastrami, Swiss cheese, sauerkraut, and yellow mustard, also on a demi baguette.) Come check out this local favorite!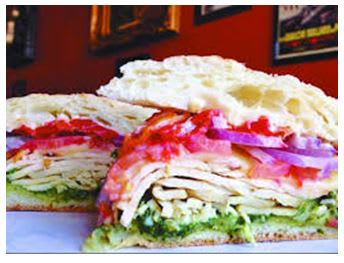 ---
Capitol Cider
General Hours: 11am-2am
Brunch (weekends): 10am-3pm
Happy Hour M-th: 4-6pm
Sat+Sunday: 4-11pm
www.capitolcider.com
818 E Pike St, Seattle, WA 98122
Capitol Cider was created and built in the style of a public house. The dark paneling, master copy collection of famous paintings, old books, and period architectural elements hearken back to another time. Capitol Cider occupies two floors in a 100 year old building in the heart of Seattle's Capitol Hill neighborhood. At street level is the main dining area where happy hour and full dining is served. (They even have an entirely gluten free menu!) Downstairs, is where the fun is! Patrons may enjoy a game of shuffleboard, a bookcase full of board games, a stage for live music and arts programming, and a fireplace + cozy gathering space. We can't recommend this spot enough!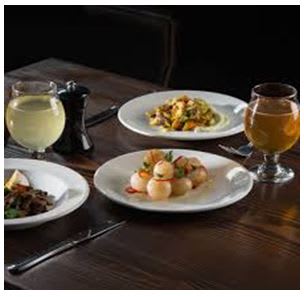 ---
Plum
M-F: 11am-10pm
S+Sun: 10am-10pm
www.plumbistro.com
1429 12th Ave, Seattle, WA 98122
Plum is a fabulous, all vegan, sit-down restaurant located on 12th avenue. This is a great place to go if you have never tried vegan food before. They are open for both brunch/lunch and dinner, and both are highly recommended. Some favorite dishes include: banana hot cakes whipped up with cinnamon butter and warm maple syrup (yes, that is all dairy free and can be made gluten free!), the Buffalo Portobello Burger with deep fried panko, buffalo hot sauce, and grilled onion, and the avocado flatbread pizza with cilantro pesto and tahini! You will not be disappointed!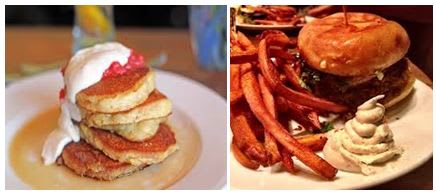 ---
The Unicorn
M-F: 2pm-2am
S+Sun: 11am-2am
www.unicornseattle.com
1118 E Pike St, Seattle, WA 98122
Located deep in the Pike/Pine corridor, "The Unicorn" always promises a good time! Grab a drink at their rainbow bar, snap a photo in their vintage photo booth, and dance the night away! Patrons may also enjoy endless carnival food items such as fried pickles, corn dogs, funnel cake, and fried Oreos and cream! They also offer a full menu as well, if you need something a little heartier.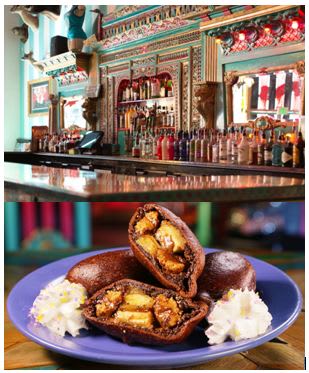 ---
Linda's Tavern
M-F: 4pm-2am
Sat+Sun: 10am-2am
www.lindastavern.com
707 E Pine St, Seattle, WA 98122
Linda's Tavern is one of the "classic" dive bars of Capitol Hill. It opened in 1994 is and still wildly popular to this day. One of the great perks of Linda's is their outdoor patio. It's open year round, and is unique to the space. Patrons can of course also sit inside in a cozy booth and play a game of pool! It's definitely worth a visit!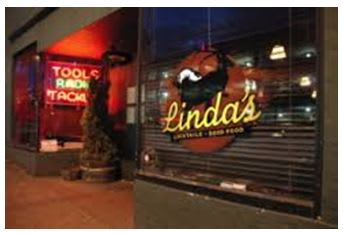 ---
Grocery Stores
QFC (2 locations)
***Traditional Super Market; 24 hours
Broadway Market
417 Broadway E · (206) 328-6920
Harvard Market
1401 Broadway
Central Co-op
***Local, organic, health food
600 E Madison St
(206) 329-1545
Trader Joe's
1700 E Madison St
(206) 322-7268
Coffee Shops
Espresso Vivace
Daily: 6am-11pm
Hands down, one of the best coffee shops in all of Seattle, Vivace definitely knows how to make a good latte (and latte art, I might add!) There are 3 locations in Seattle, 2 on Capitol Hill. There is a walk up bar on Broadway and Thomas as well as a sit down (or take out) coffee shop farther North on Broadway as well. Each location is modeled after the original, which was part of an old train station. It's definitely worth the weekly visit!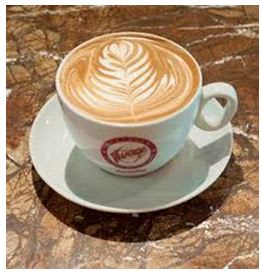 ---
Caffe Vita
M-F: 6am-11pm
Sat+Sun: 7am-11pm
Pacific Northwest chain serving house-roasted coffee in hip, relaxed surroundings.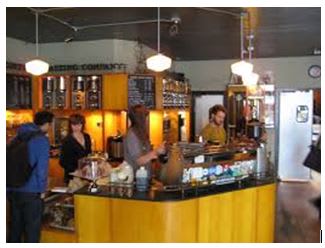 ---
Starbucks Roastery
Daily: 6:30am-11pm
This is not your typical Starbucks. Located on the corner of Pike+Minor, the Starbucks Roastery offers a unique experience to your normal espresso routine. Here, not only will you enjoy great espresso and menu items, but you can also see the espresso beans getting roasted. Patrons may also wander into "the store" where each few months is a different vendor selling anything from candles to clothes!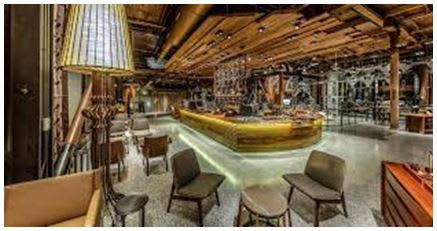 ---
Theatres
Annex Theatre
www.annextheatre.org
Seattle's longest running fringe theatre! Located in the middle of the Pike/Pine corridor, Annex theatre is a must! Shows run nightly. Be sure to catch the weekly edition of "Spin the Bottle", a late night variety show featuring theatre, music, dance, spoken word, film, and much more!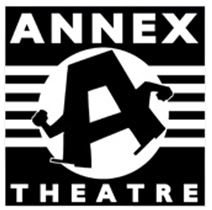 ---
The Egyptian Theatre
http://www.siff.net/egyptian-theatre
The Egyptian is a classic Seattle favorite. This theatre caters to the true cinephile. They are also known for doing their monthly midnight movies for special occasions. Past midnight films have included "Edward Scissorhands", "The Nightmare Before Christmas", and "Rocky Horror Picture Show".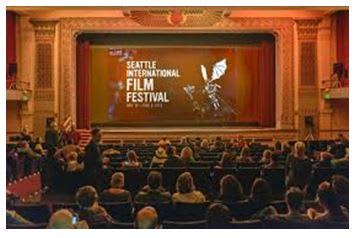 ---
Music Venues
Neumos
www.neumos.com
925 E Pike St, Seattle, WA 98122
(206) 709-9442
Midsize venue for indie rock, plus hip-hop, country & other genres, with 3 bars & a mezzanine.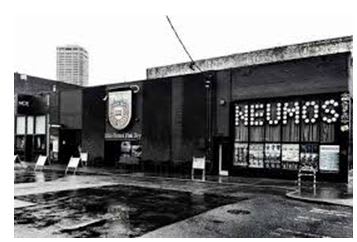 ---
Capitol Hill Cider
www.capitolcider.com
818 E Pike St, Seattle, WA 98122
Enjoy a cozy evening downstairs listening to some live music! All shows are free!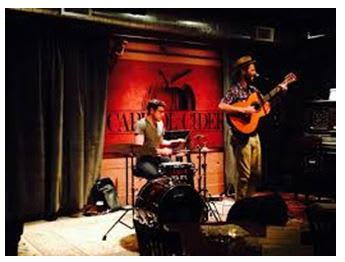 ---
Chop Suey (Rock)
www.chopsuey.com
1325 E Madison St, Seattle, WA 98122
Nightclub hosting hip-hop & alt-rock bands, among other styles, with red retro Chinese decor.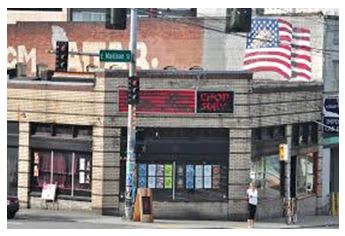 ---
The Comet Tavern (Rock)
www.comettavern.com
922 E Pike St Seattle, WA 98122
b/t Broadway & 10th Ave Capitol Hill
An old Seattle favorite, with a new twist! In their renovated space, and new business design, all shows are free! Come just to enjoy the music!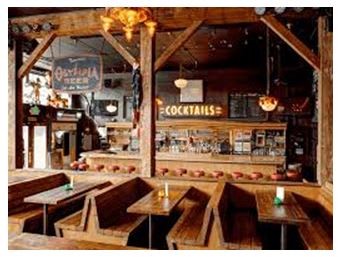 Testimonials
Everything with the rental process ran smoothly and the staff was efficient and got back to me quickly.

- Carolyn
When I was going to have a couch delivered and someone had to sign for it, the team went above and beyond by carrying it into my bedroom. Without them, I would have had to stay home from work. Blaze is always very friendly and helpful whenever I need assistance.

- Alexandria